Introducing Dynamics 365 account protection and loss prevention.
Posted On March 9th, 2020
With the ever-changing landscape for businesses online, it's important to adapt to it with an ERP solution that provides smart AI and insights for all your business operations. As such, Microsoft recently announced to the world its new improvements for its Fraud Protection and Account Protection features for Microsoft Dynamics 365. To increase efficiencies across all platforms for aspects such as returns, fraud and account hijacking, these updated features are leading the way for solutions in this field.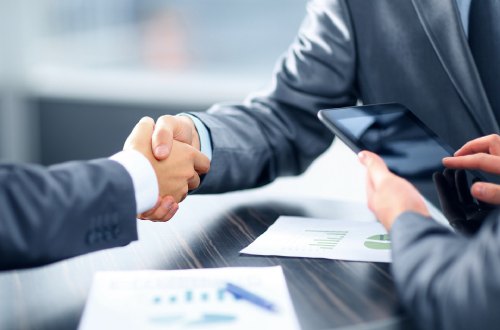 Why Businesses on Online Platforms Require Exceptional Account Protection and Loss Prevention
As a business's e-commerce revenue grows, they naturally face more risk of fraud which can result in significant losses, reduced productivity and potentially wrongful rejections. To ensure that your account and loss prevention is operating at optimal levels, you require a solution that streamlines your operations, along with real-time insights into individual customers. Dynamics 365 new updates further increase your business's security and prevention loss processes.
Microsoft Dynamics 365's Account Protection Updates
With the use of powerful artificial intelligence, Dynamics 365 Fraud Protection recognizes patterns related to fraudulent e-commerce activities. These are recognized during all points of the customer journey including account creation and attempted account hacking. Through these protections, loss of revenue from fraudulent activities is improved, as well as the customer experience.
Benefits include:
Improves the bottom line through prevention of fraudulent activities and friction during the customer journey
Improves business reputation through lack of negative exposure from fraudulent activity
Improves the customer experience and satisfaction through customer protection and privacy
Microsoft Dynamics 365's Loss Prevention Updates
Loss can occur from a wide range of activities for a business, including returns, improper discounts, merchandise mishandling and inventory turnover. By recognizing patterns related to loss, a Dynamics 365's Loss Prevention artificial intelligence can reduce loss greatly.
Benefits of these features include:
Increase your revenue through reduction in losses from returns, damage and fraudulent activities
Improve your bottom line through more efficiency
Implement business intelligence and insights through smart A.I.
Improve Operational Efficiency through Smart Automation
For Your Best Dynamics 365 Experience, Contact Austral Dynamics Today
Austral Dynamics is a proudly Certified Gold Partner for Microsoft Dynamics 365 Business Central. We provide Dynamics 365 to businesses in a way that is customized for all their needs and business operations. Through consultation, training and support, we ensure that your Dynamics 365 experience is optimized for maximum efficiency and growth. Get a bird's eye view of your business with a powerful ERP system that is tailor-made to kickstart your business processes into unprecedented territory.
Some of our services include:
Project Management
Needs Analysis
Support & Maintenance
Data Transfer & Training
Software Design & Customization
ERP Implementation
Upgrades & Enhancements
Change Management
Business Process Re-Engineering
Simply contact our expert team today and we'll give you the help you need.
Contact Austral Dynamics today at (02) 9763 2040 or Get a Free Demo